Team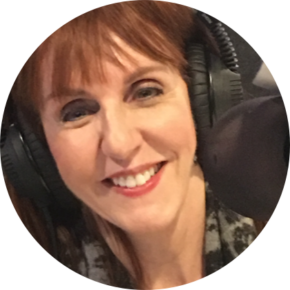 Gail Freedman
, Director & Producer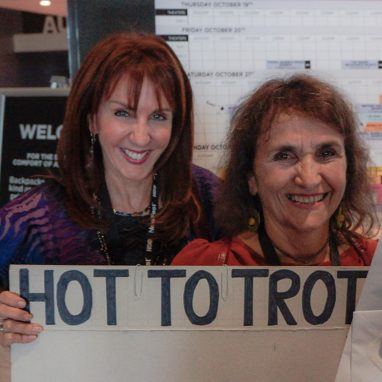 A one-time aspiring concert pianist, Gail Freedman abandoned the stage for the screen many years ago, with brief stops in academia, government and health care along the way. It hasn't exactly been a planned migration, but in 25 years as an award-winning filmmaker, she has produced, directed and written dozens of documentaries on a wide range of subjects, through her former company, Parrot Productions. She has also taught at the Columbia University Graduate School of Journalism.
Among her films: Hot to Trot, an award-winning feature documentary inside the fascinating but little-known world of same-sex competitive ballroom dance – an idiosyncratic attack on bigotry, called "stirring and impressive, warm & involving, with unique heft & vitality" by the Los Angeles Times; and Making the 9/11 Memorial, a primetime special for The History Channel, which aired on the 10th anniversary of September 11th, when the Memorial opened.
Other notable films, among many, have included Breaking the Silence Barrier (cognitive disabilities); Where's The Cure? (breast cancer activism); Generation Rx (the opioid crisis); Lessons for the Future (public education); Giving While Living (philanthropy); and A Forever Family (Annie E. Casey Foundation). Her creative output encompasses independent projects, as well as extensive work for PBS, network television, cable, syndication and the Internet, along with educational and non-profit films. She was also Executive Producer of the 13-part PBS series, World@Large with David Gergen, as well as producer of the indie feature (and world's first hyper-linked movie), The Onyx Project, starring acclaimed actor David Strathairn. Early in her career, Gail worked at both CBS 60 Minutes and ABC 20/20.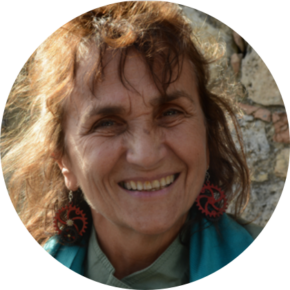 Dina Potocki
, Editor
Dina Potocki has an impressive track record & wide-ranging experience editing documentaries. With a strong sense of story and a gifted eye, she has worked on both independent films and television documentaries, including projects for independent distribution, along with PBS, ABC, A&E, The History Channel, Bravo, National Geographic, and Discovery. She & Gail Freedman have been crafting films together for some 25 years, most recently, the feature documentary Hot to Trot. 
Dina's noteworthy credits, among many, include Making the 9/11 Memorial, The World Was Ours, Out of the Shadows, The Path to Nuclear Fission: The Story of Lisa Meitner & Otto Hahn, Giving While Living, Generation Rx, Breaking the Silence Barrier, Lessons for the Future, Playing in the FM Band: The Steve Post Story, and the forthcoming Forgetting the Many: The Royal Pardon of Alan Turing.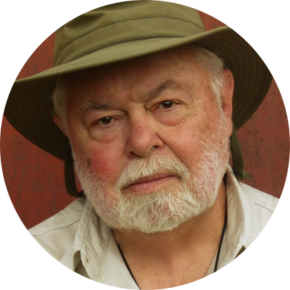 Ron Powers
, Author
Ron Powers is an acclaimed journalist, novelist and nonfiction writer, who has authored sixteen books on a range of topics — TV criticism, topical fiction, biography, and narrative nonfiction. He has won both a Pulitzer Prize and a National Emmy. Ron is the author of "No One Cares About Crazy People: My Family and the Heartbreak of Mental Illness in America." The New York Times reviewer, Ron Suskind, wrote, "No doubt if everyone were to read this book, the world would change." 
Ron served as collaborator for the New York Times bestseller, "True Compass," a memoir by Sen. Edward M. Kennedy. He co-wrote another NYT best-seller, "Flags of Our Fathers," which was adapted for the screen by Clint Eastwood. He also authored "Mark Twain: A Life," "Tom & Huck Don't Live Here Anymore: Childhood and Murder in the Heart of America," and "Dangerous Water: A Biography of the Boy Who Became Mark Twain." He has published articles and essays in multiple magazines, including The Atlantic Monthly, The New York Times Book Review, Esquire, Playboy and many others.
Caroleen Feeney
, Executive Producer
Caroleen Feeney is an actor and producer, as well as philanthropist. Among her film projects in recent years are the documentaries Hot to Trot, I Am Evidence, and Be Natural: The Untold Story of Alice Guy-Blaché.
Michael Pruitt-Bruun
, Director of Photography
Michael Pruitt-Bruun started his cinematography career in documentary and television over 20 years ago with a focus primarily on arts and performance. Since that time, other areas of concentration have also included sports and current events.He has an expertise in portrait lighting and hand-held photography.
Clare Major
, Director of Photography
Clare is a cinematographer and documentary filmmaker who specializes in handheld observational camerawork. Recent cinematography credits, in addition to No One Cares About Crazy People, include Belly of the Beast (HRW 2020), Ahead of the Curve (Frameline 2020), and We Are the Radical Monarchs (SXSW 2019). Based in Oakland, California, Clare is currently working on documentaries set in California, Mississippi, Italy, and Haiti.
Gabe Elder
, Director of Photography
Gabe Elder is a documentary cinematographer based in Brooklyn, NY.  Early in his career, he cut his teeth on food and travel shows for Food Network, DIY, BBC and others.  He has turned what he learned filming and traveling on location in less-than-ideal conditions towards his primary interest: expressive, meaningful and intimate non-fiction filmmaking.
His most recent work as cinematographer, "Drills," premiered at the 58th New York Film Festival. He also served as lead cinematographer for a sprawling documentary chronicling the 2016 US presidential Election, "One Vote," and led the Mexico unit on Edgar Wright's recent Sundance hit "The Sparks Brothers," as well as extensive camera work for Gail Freedman's 2017 documentary, Hot to Trot. In 2021, Topic premiered "God & The Tornado," a short documentary he lensed examining religiosity and deadly storms in the American South.
Bruce Trachtenberg
, Communications Advisor
Bruce Trachtenberg has four decades of experience in journalism, business and philanthropy. During his career, he has worked as a reporter, held senior communications positions in Fortune 500 companies and a number of national grantmaking organizations (including, most recently, The Atlantic Philanthropies), and headed a nonprofit.
Landesberg Design
, Website Design & Development
Since its founding in 1982, Landesberg Design has focused on the craft of communication design coupled with a conviction that is best expressed within our governing thought of Design for the Common Good. We desire to assist individuals, organizations, missions, and institutions whose work makes a positive impact on the human condition.
Our approach encompasses thoughtful listening, focused curiosity, and a devotion to creative storytelling. We approach every opportunity as unique and expect to build a lasting working relationship built on shared values, mutual respect and trust.
SUPPORT THE FILM
Your support is critical to help us complete this film and tell the powerful stories that can be a catalyst for new understanding and action. All gifts, grants and donations are fully tax-deductible.